Mayfair Office Location
Construction Map Information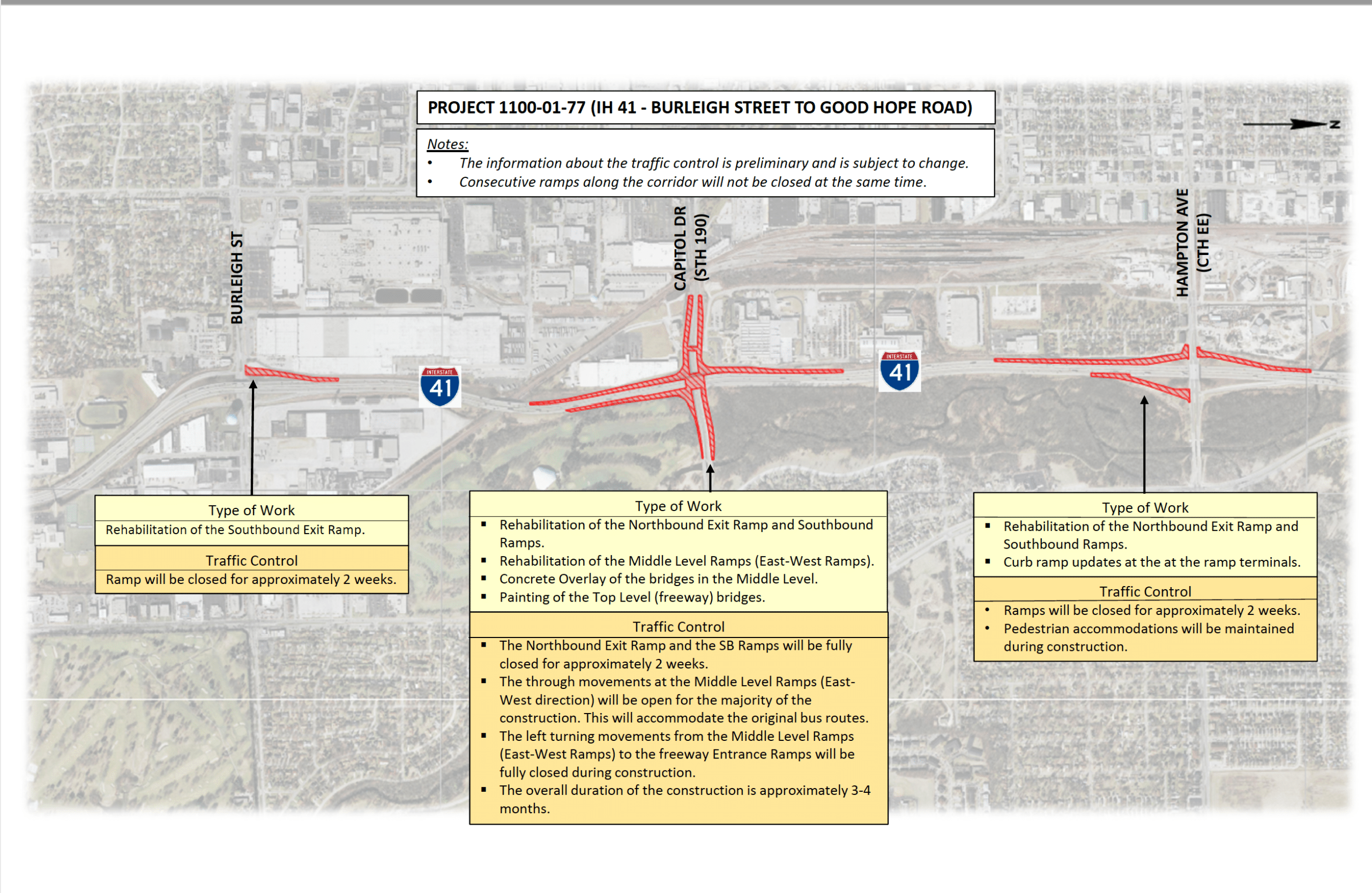 Please seek alternative travel routes, and plan to leave your home a few minutes earlier, when travelling to our Mayfair or Glendale Office Locations for your WBJ Physician Appointment visit.
If your appointment is at our Mayfair Office Location – be aware for the next few years, the Meinecke Avenue Bridge and North Avenue Ramps, going in both North and South directions, are Closed due to road construction.
If your appointment is at our Glendale Office Location – please be aware both off ramps for Hampton Avenue have long term lane closures.
For Additional, more detailed and updated route information, please click the link below:
Our select group of doctors and staff have been hand-picked from the best medical
programs in the country in order to create a comprehensive, top-tier service for all your
orthopaedic needs.
Give us a call today, so we can help you on your path towards recovery and health.
At Wisconsin Bone and Joint, we offer the full complement of orthopedic services to make your treatment and recovery as smooth as possible. Three convenient office locations and numerous sites where surgeries are performed ensure that you never have far to travel.
Really, really nice doctor!! Made. my sone feel comfortable and welcome.  We really enjoyed